Solutions with light
Fraunhofer Institute for Applied Optics and Precision Engineering IOF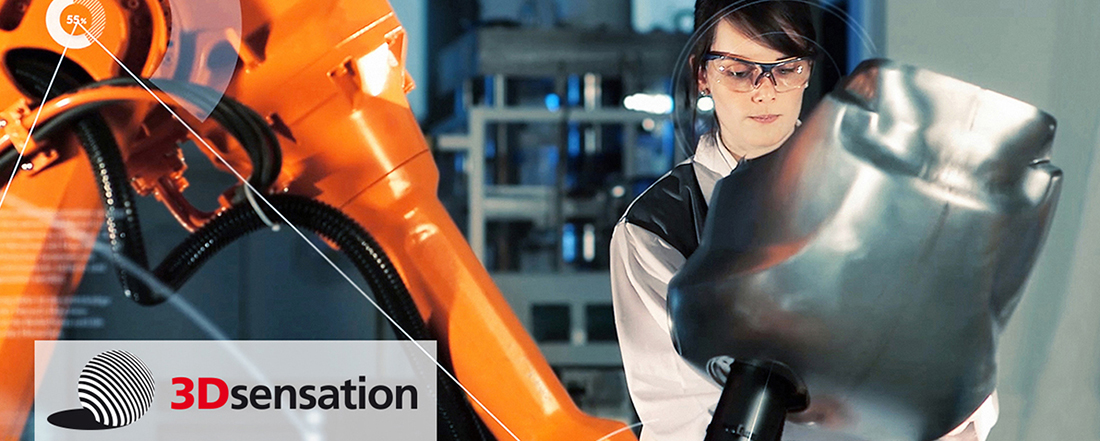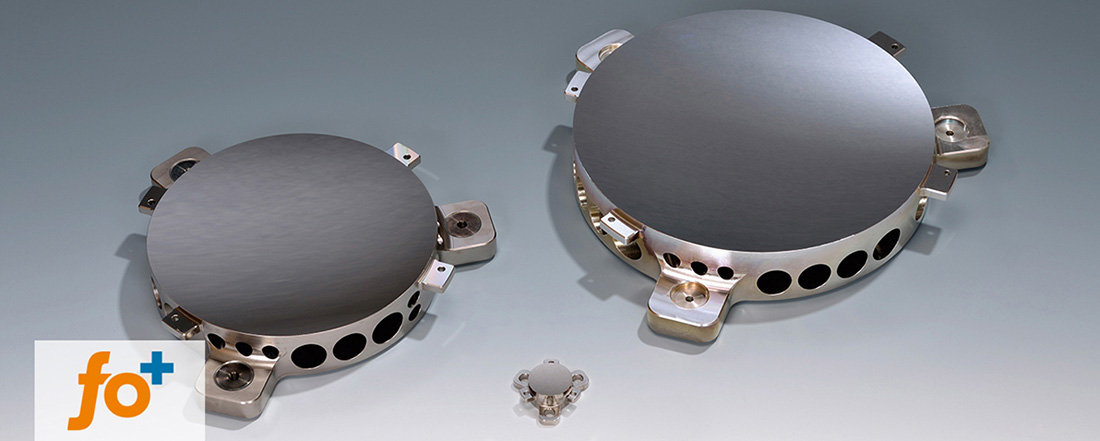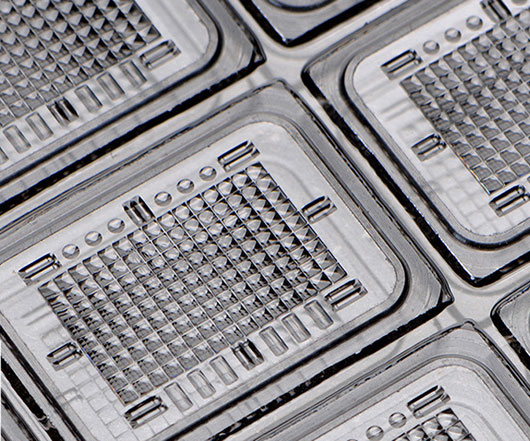 | | | |
| --- | --- | --- |
| 3Dsensation | fo+ | facetvision |
| The Innovation Alliance 3Dsensation aims to change the interaction of human and machine fundamentally. | Freeform Optics Plus is a regional growth core working on the development and commercialization of innovative freeform optical systems. | Research project for setting new standards in miniaturized imaging optics in the fields of consumer electronics, life sciences, automotive and sensors. |
| to the homepage | to the homepage | to the homepage |
Fraunhofer IOF at Photonics West 2015
February 7-12, San Francisco I Moscow Center, North Hall

The Fraunhofer IOF presents the newest developments in optical systems engineering: From ultra-precise components and systems for UV-VIS-NIR to optical coatings for ultra-short pulses, laser technology, tailored optical coatings and antireflective structures, adaptive optics for high-power laser systems and innovative multi-aperture optics.
Visit us in the German Pavilion, Booth 4601-34!
Jena welcomes "2015 International Year of Light"
Opening event of the UNESCO theme year 2015

At the beginning of the theme year, leading companies present their products and technologies as well as jobs and career opportunities in the Goethe Galerie from 15 - 17 January 2015. An accompanying exhibition informs the visitors about the Thuringian photonics region, economic figures, technology focuses and areas of application. Young and old lighting researchers can test their knowledge with different experiments. Moreover, every afternoon, a prominent scientist or entrepreneur presents a lighting idea from Jena and will gladly answer the audience's questions.
Jena celebrates "2015 International Year of Light"
16.12.2014
Active for the Light City Jena 2015: Wilfried Röpke (Managing Director Business Development Jena, Dr. Albrecht Schröter (Mayor City of Jena), Prof. Dr. Jürgen Popp (Director Leibniz Institute of Photonic Technology IPHT), Prof. Dr. Andreas Tünnermann (Director Fraunhofer Institute for Applied Optics and Precision Engineering IOF), Prof. Dr. Gerhard G. Paulus (Dean of the Faculty of Physics and Astronomy of the FSU Jena) and Justus Felix Wehmer (CEO Carl Zeiss Jena GmbH) (from left to right)
In 2015, the Saale lights up: This year, Jena participates in a lot of activities and events in the "International Year of Light". The UNESCO has proclaimed this theme year in order to raise the awareness of light-based technologies.
The research in Optics and Photonics and the application of light-based technologies pave the way to improved medical diagnoses and treatments as well as innovative methods for life sciences, just to name a few. Furthermore, they can be used for new communication devices, environment friendly manufacturing processes and energy-efficient lighting solutions.
Fighting infections side by side

The Leibniz Society has chosen the LeibnizScience Campus InfectoOptics as an eligible project. In the LeibnizScience Campus InfectoOptics, Jena researchers of different disciplines come together to work collaboratively on intensified research into infectious diseases.
We congratulate them and look forward to the cooperation. The Fraunhofer IOF will contribute to the development of optical systems and sensors in the field of infectious disease diagnostics.
Broadband antireflection coating of optical surfaces
At Fraunhofer IOF, a novel process for broadband antireflection coatings of optical surfaces using double nanostructures has been developed. It is based on the well-established AR-plas® method. The new method is especially suitable for the antireflection coating of strongly curved surfaces and high entrance angles.