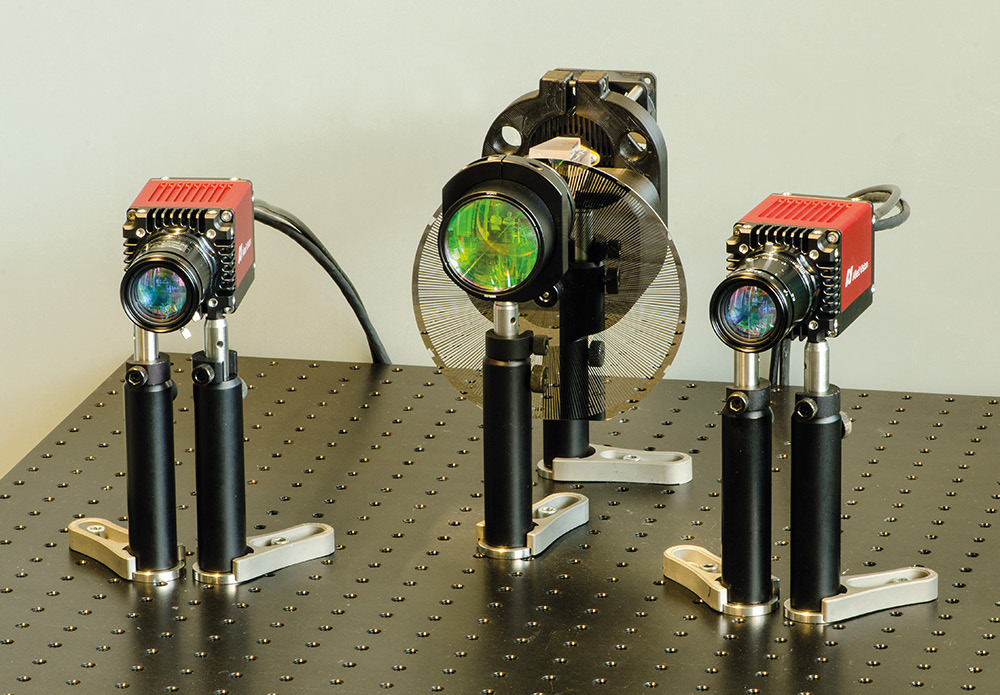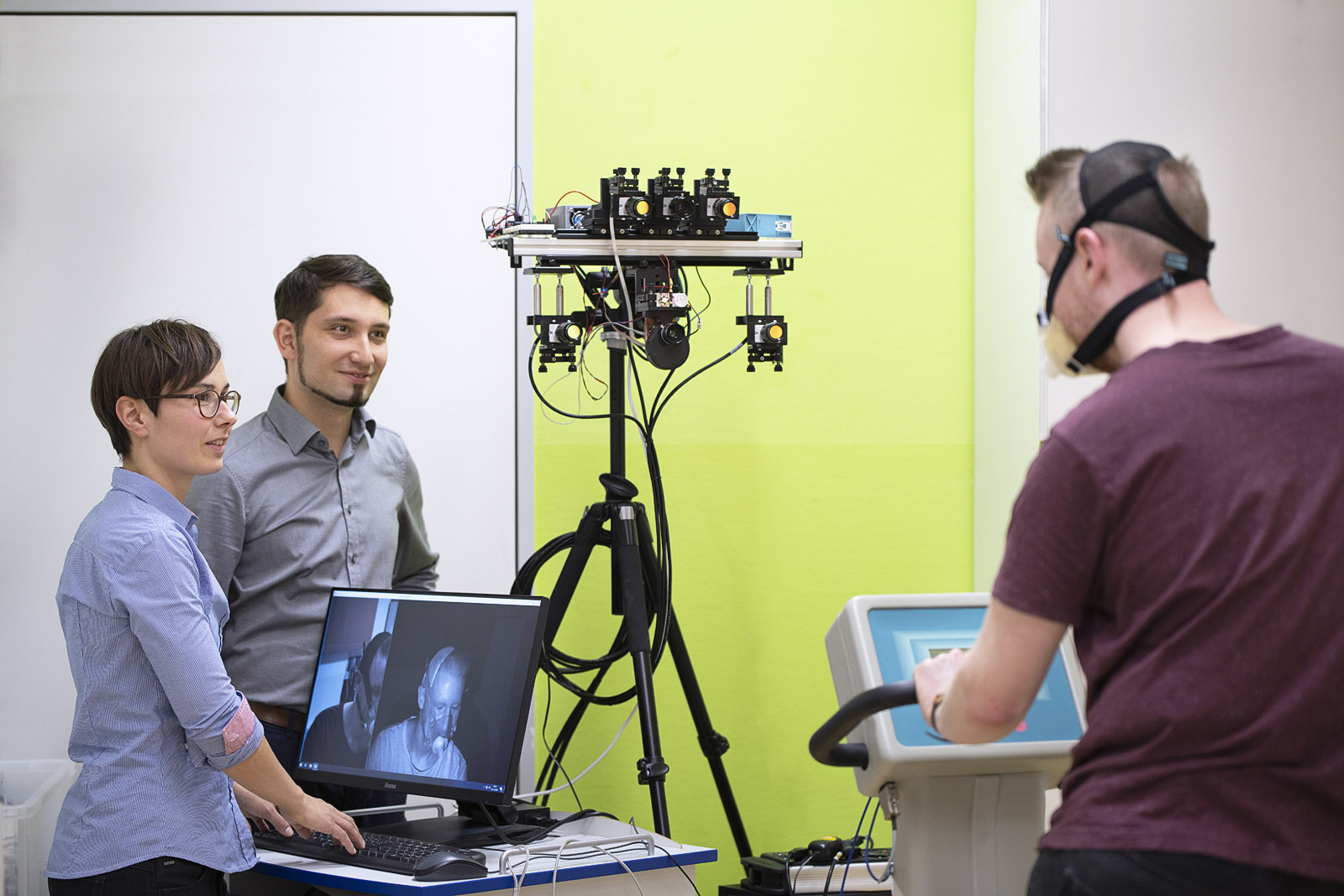 The manufacturing of innovative camera systems for various 3D imaging applications has become a core competence of the Fraunhofer Institute for Applied Optics and Precision Engineering in recent years. Since 2014, a research team of scientists from the Fraunhofer IOF and the Friedrich Schiller University Jena has been working on the questions of how and where 3D imaging systems can be optimally used. Besides industrial applications and use in the security industry, their potential for the healthcare sector is now becoming apparent.
The developed camera system consists of two cameras and a robust illumination unit, which allows the unambiguous assignment of 3D coordinates to the pixels. The idea for the technical implementation of the high-speed projection was inspired by stage technology: There, a heat-resistant mask made of glass or metal is rotated in front of a spotlight to illuminate the stage with variable images and effects. This GOBO (Goes Before Optics) setup has been transferred for the active illumination technology in 3D camera systems and optimized for high-speed imaging.
Possible applications of the 3D imaging process will include surveillance. In this context, a new and completely eye-safe system has been developed recently, whose main purpose is the measurement of human faces. With about 80.000 stereoscopic data points, this system is several times more precise than the data of a typical smartphone 3D sensor with only 30.000 points. In addition, the measuring concept allows a considerably higher measurement accuracy.
Another promising field for such 3D imaging systems is the non-contact measurement of vital parameters. The addition of multispectral cameras makes it possible, for example, to estimate heart rate, heart rate variation, and respiration. In contrast to conventional methods, a mask-like construction of sensors can be dispensed with. 3D imaging also promises innovative solutions in other areas of health care: From February 2020 the system will be tested for contactless monitoring and measurement of vital parameters of newborns.