Fraunhofer IOF Young Scientists Award for Innovative Theses Presented
"Applied Photonics Award 2022": These are the winners
Bioanalytics, mobile communication, weather research - this year, the winners of the "Applied Photonics Award" have once again demonstrated how broad the fields of application of photonics research are. The young researcher award of the Fraunhofer Institute for Applied Optics and Precision Engineering IOF was presented to the five award winners of 2022 on October 5 as part of the "Photonics Days Jena".
To promote young optics and photonics enthusiasts and to further innovative research potentials - these are equally the goals of the "Photonics Days Jena" as well as the "Applied Photonics Award". Traditionally, the Fraunhofer IOF Young Scientist Award is presented during the international career and networking event. That's how it was this year, too: Dr. Robert Kammel, head of the Strategy, Organization, Communication department at Fraunhofer IOF, together with Prof. Dr. Michelé Heurs, gravitational wave researcher and this year's keynote speaker at the "Photonics Days Jena", presented the Fraunhofer IOF young researcher award to this year's winners today.
A jury of experts, consisting of representatives from science and industry, had previously selected the award-winning theses. A total of three theses were awarded in the categories Bachelor, Master/Diploma and Dissertation. In addition, the jury awarded two special prizes for scientific excellence this year: One special prize was each awarded for a thesis in the categories "Graduate" (BA/MA) and "Post-Graduate" (Diss). The winners of the 2022 Award are: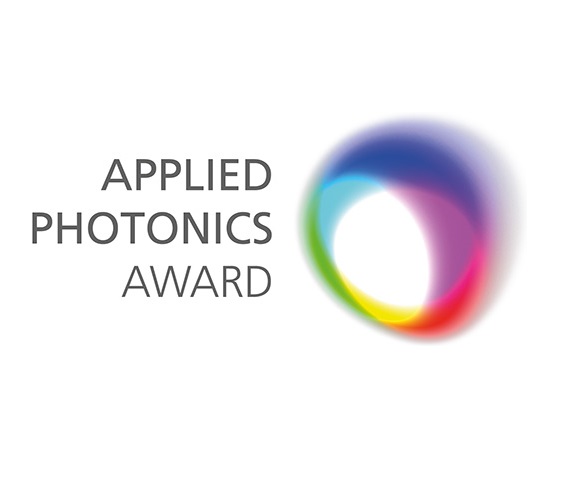 Best Bachelor Thesis (1.000 €)
Magdalena Hilbert (University of Jena): "Gas Sensing with 2D Materials on Exposed-Core Fibers"
Gases and organic vapors can be quickly detected and determined thanks to sensors. For this to succeed, the highly sensitive sensor technology often has to analyze several parameters simultaneously: For example, concentration (especially for pollutants), relative humidity, but also temperature and pressure. For sensors to be able to do all this, they need a sensor material that reacts particularly sensitively to its environment and reliably passes on recorded information to the evaluating hardware or software.
In her bachelor thesis, Magdalena Hilbert investigated how such sensor technology can be realized with a 2D material coated fiber. The 2D material on the exposed fiber core has direct contact simultaneously with the guided modes and also with the environment. The research carried out by Magdalena Hilbert is thus relevant in areas such as emission control, safety or atmospheric observation, for example in weather balloons.
Best Master Thesis (2,000 €)
Felix Wechsler (University of Jena): "Kaleidomicroscope - A Kaleidoscopic Multiview Microscope"
Microscopy is an essential tool in biomedical analysis. However, especially for living biological samples, light microscopy with a high frame rate still poses some problems. In his master thesis, Felix Wechsler has therefore developed a new type of "light field microscope": the kaleidomicroscope. Here, Wechsler places a kaleidoscope - i.e. a mirror box - in front of a wide-field microscope. Felix Wechsler thus presents a simple and at the same time practical method for generating 3D images with high resolution using classic microscopes and additional mirrors on the objective plus image processing.
A major advantage of this method is that the kaleidomicroscope can be attached to any standard wide-field microscope. The approach described by Felix Wechsler can therefore be incorporated particularly cost-effectively into many existing systems.
Best Dissertation (3,000 €)
Dr. René Kirrbach (Technische Universität Dresden): "Investigations on linear optical wireless frontends and application-specific freeform lenses for optical wireless communications"
Over the last decade, LiFi has developed into a high-performance technology in the field of optical wireless communications (OWC). Here, visible and invisible light is used for data transmission. While the electronics of the transceivers are the focus of numerous publications, the potential of modern free-form lenses has remained virtually untapped.
Dr. René Kirrbach's dissertation picks up at this point. He has developed a fully functional transceiver that reflects the current potential of modern OWC. Using this transceiver, he was able to demonstrate how the OWC benefits from additional controls in terms of range, efficiency and data rate. With his work, René Kirrbach is thus contributing to the development of new types of wireless communication networks, which are necessary to continue to ensure reliable data transfer even in times of exponentially growing data traffic.
Prize of the Jury for Scientific Excellence, Graduate (1,500 €)
Jan-Wilke Henke (Georg-August-Universität Göttingen): "Demonstration of the interaction between free electrons and fiber-integrated photonic resonators"
Electron microscopy encompasses a variety of experimental techniques that enable the study of complex materials, nanostructures, and biological samples using electrons at the highest spatial resolution. In the recent past, the generation and patterning of tailored electron beams using optical fields has increasingly come into focus. However, previous approaches based on inelastic electron-light scattering require the use of intense pulsed lasers due to the weak interaction between light and free electrons. They were therefore not suitable for modulating continuous electron beams in conventional devices.
In the context of his master thesis, Jan-Wilke Henke was able to overcome these limitations by introducing chip-based photonic structures as a platform for efficient electron-light interaction in transmission electron microscopes (TEM). His work opens up potential applications ranging from fundamental electron-light interaction research, characterization of photonic structures using electrons, and implementation of new electron beam spectroscopy methods to manipulation of electron beams in commercial TEMs. Jan-Wilke Henke's work thus provides the basis for combining integrated photonics and electron microscopy, thereby establishing a new class of hybrid quantum technology based on photons and single free electrons.
Prize of the Jury for Scientific Excellence, Post-Graduate (1,500 €)
Dr. Daniel Werdehausen (University of Jena): "Nanocomposites as Next-Generation Optical Materials: Fundamental Properties and Potential"
In his dissertation, Dr. Daniel Werdehausen investigates the fundamental properties of optical nanomaterials, in particular nanocomposites, and their use for the further development of real optical systems. His work thus follows 20 years of very intensive research activity on optical metamaterials worldwide. However, this intensive and long-lasting research activity has not yet found its way into real optical systems, although from an application point of view there is a high demand for innovations for the further development of such systems.
It is precisely this gap between decades of unused research and the need for innovation in real-world applications that Daniel Werdehausen addresses. He views nanomaterials as metamaterials and first provides a detailed fundamental investigation of why they have not yet been properly used to replace classical optics materials. Building on this analysis, he shows that novel optical materials can be created with material parameters that were not possible before and highlights the large potential of such materials for improving optical systems.
About the "Applied Photonics Award"
The "Applied Photonics Award" emerged from the "Green Photonics Young Scientist Award" - since 2018 with a new look and new content. It is awarded by the Fraunhofer Institute for Applied Optics and Precision Engineering IOF in Jena, Germany. The institute has been conducting application-oriented research in the fields of optics and photonics for over 25 years. As key technologies, these disciplines contribute to solving upcoming challenges for society, economy, and industry. In order to honor particularly original and innovative theses dealing with the topics of applied photonics, this young researcher award was created.
This year's "Applied Photonics Award" is again being presented with the kind support of the Association of German Engineers (VDI) and the companies Active Fiber Systems, JENOPTIK and TRUMPF.