Array-Microscope with Sub-Micrometer Resolution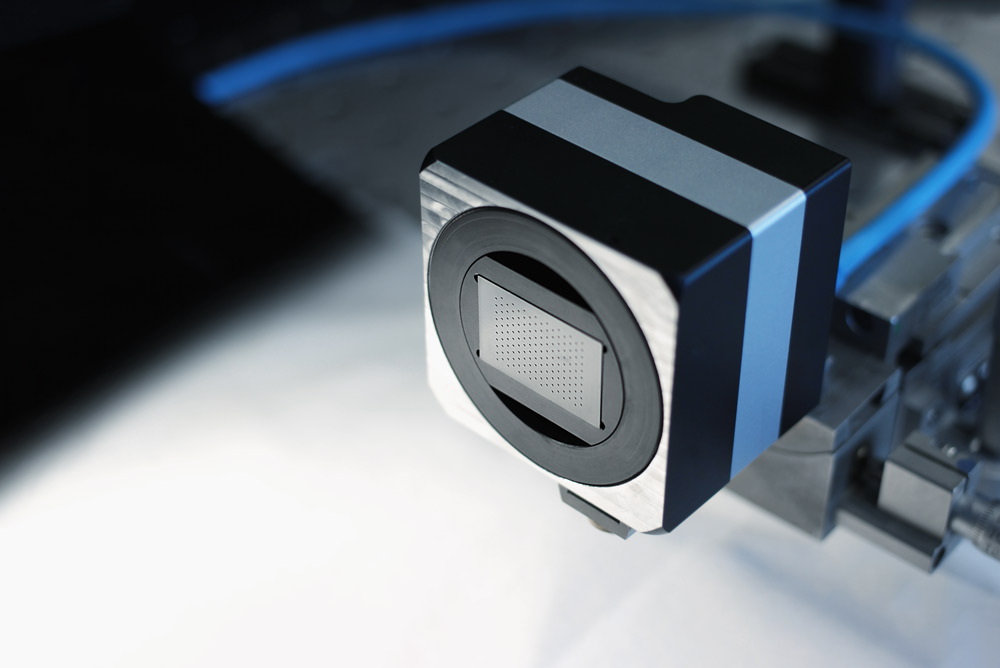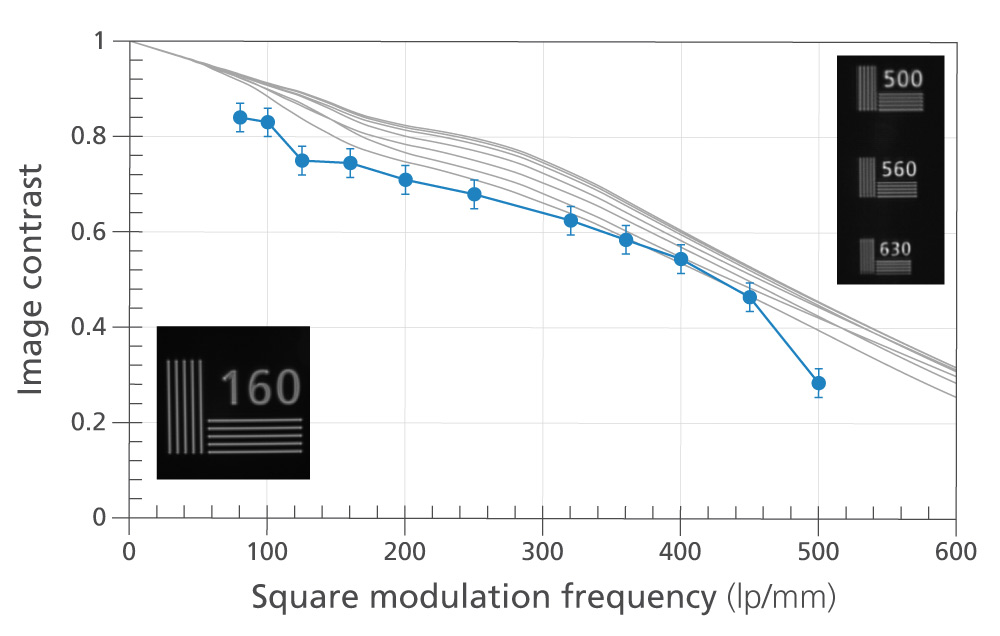 Optical imaging of small structures is applied in almost all scientific and technical disciplines. Conventional microscopes, which are well-known tabletop devices, provide a limited field of view depending on the magnification of the objective. Increasing the respective field of view requires large, complex optical systems and/or scanning of the object. By contrast, a novel method using miniaturized objectives enables a parallel arrangement of multiple microscopes in one array. In such an approach, the field of view equals the size of the image sensor and larger areas can be accessed without increasing the optic's complexity and/or scanning. However, the numerical aperture, as well as the detector's pixel size, limit the resolution of respective systems. Alterna-tively, magnifying array microscopes enable the resolution of small objects, but necessitate a number of scanning steps that is proportional to the square of the magnification.
Figure 1 shows one example of a 0.3 NA, 10x magnification array microscope consisting of 160 identical channels. The distance between the front lens array, visible in the photo, and the image sensor is in the range of 10 mm only. Therefore, the whole imaging optics is integrated completely into a commercial camera housing. In addition, a two-band spectral filter enables fluorescence imaging. The optical system has been replicated on both sides of one wafer with high lateral and axial precision and ultimately allows a purely passive integration of the overall system. The measured data shown in Figure 2 illustrates the contrast of the image, demonstrating clearly resolved 1 μm wide stripes (500 lp/mm). Further advancing this approach will enable microscopic imaging of large areas by means of a small, handheld system.
This project has been funded by the Thüringer Aufbaubank under contract 2015 FE 9115.
Authors: Norbert Danz, Rene Berlich, Bernd Höfer, Peter Dannberg, Jens Dunkel