Fraunhofer IOF presents new wavelength division multiplexer at SPIE Photonics West
More power for laser communication in space
They fly high above our heads and are indispensable for our globally networked world: satellites. For a long time, they used radio waves to exchange data with each other and with ground stations. But in a highly networked world with a rapidly growing volume of data, these have long been insufficient to cope with the volume of data. The solution: light. Light enables data to be transmitted much faster - and, especially with entangled light particles known as quanta, much more securely. At SPIE Photonics West from January 31 to February 2, the Fraunhofer Institute for Applied Optics and Precision Engineering IOF will be presenting several innovations for laser- and quantum-based communication together with its project partners from quantum communication and space research.
The integration of satellites into terrestrial fiber optic networks will significantly improve our way of communicating in the future and make it more widely available. In the global photonic communications network of the future, satellites are the fast alternate routes, the demand detour, so to speak, that can relieve congested data highways.
In order to be able to send even higher data rates over even greater distances in the future, researchers at Fraunhofer IOF have now developed a module for combining multiple laser beams at different wavelengths. The new wavelength multiplexer will be presented at the international trade fair SPIE Photonics West, together with technologies for communication using quanta.
New wavelength division multiplexer for transmission performance up to the moon
The wavelength division multiplexer ("WDM" for short) was developed by researchers from Jena in cooperation with the European Space Agency ESA. The spectral combination module combines five laser beams of slightly different wavelengths. Each individual laser beam with its specific wavelength represents a single channel, each of which generates 20 watts of power. Each of these channels can transmit data. The multiplexer now combines these channels into a single, more powerful signal. By superimposing them, the multiplexer achieves a total of 100 watts of optical power. Due to the strong bundling with simultaneously high power, a connection to the moon or even more distant planets would theoretically be conceivable in this way.
To combine these channels, the Fraunhofer IOF researchers used so-called volume Bragg gratings with precisely specified reflectivities for the respective channel wavelength. In this way, the channels are superimposed in the range of 1.5 micrometers wavelength and bundled into a single beam. Particularly challenging here: With a spectral spacing of just 1.3 nanometers, the channels are very close to each other. Volume Bragg gratings are ideal for this purpose. They not only have high reflectivity, but also very steep spectral edges. Accordingly, multiple channels can be packed very closely together without greatly expanding the bandwidth of the combined beam. The multiplexer developed has five channels, but depending on the application, considerably more would be conceivable.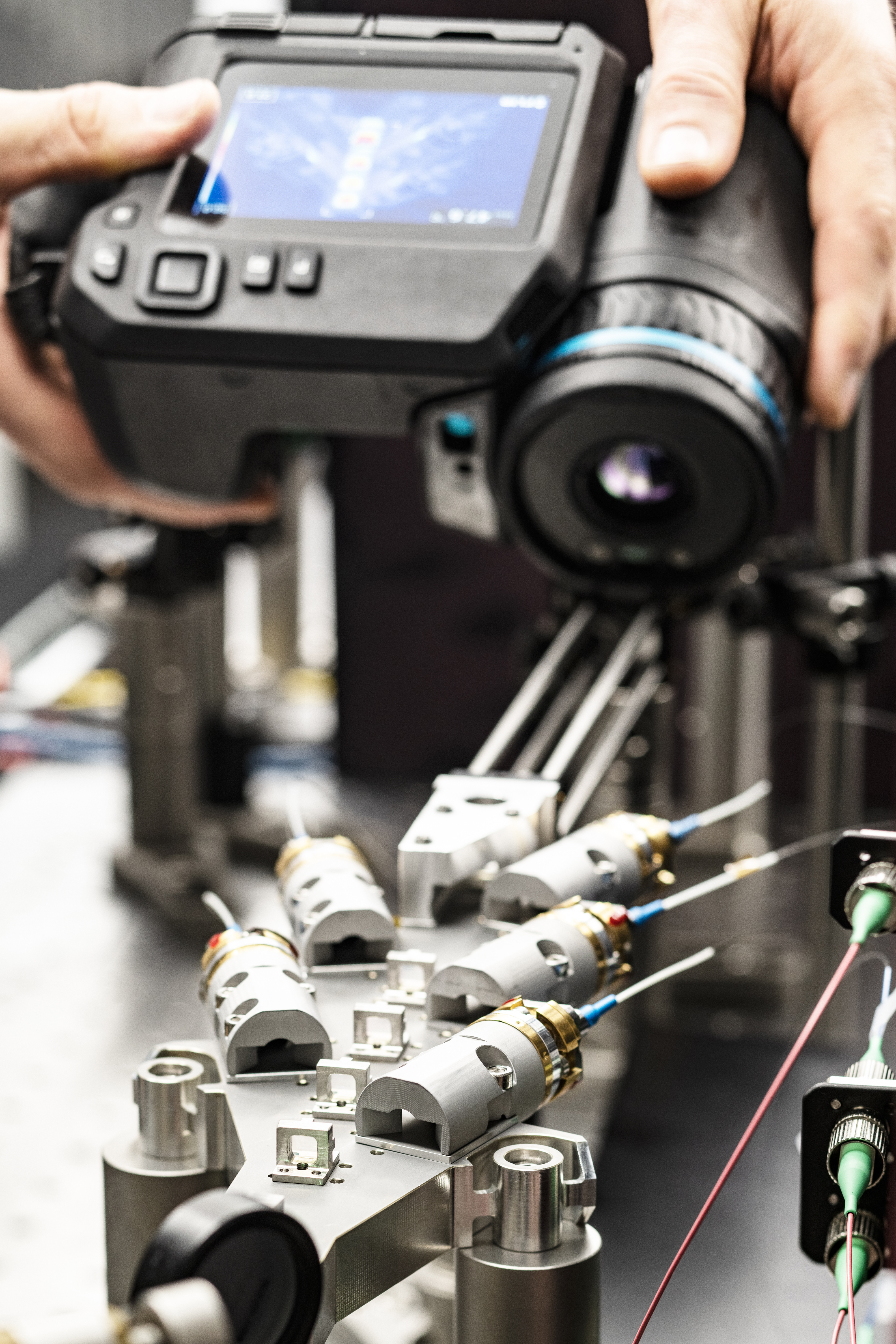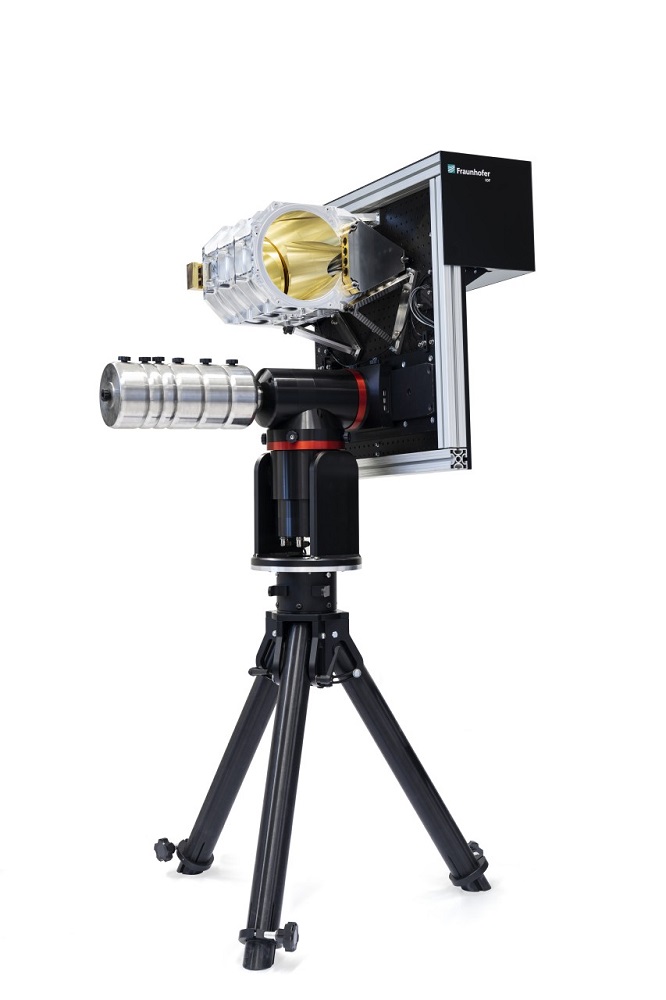 Communication with Lasers and Quanta at SPIE Photonics West
In addition to the new wavelength multiplexer, the institute presents in particular technologies for highly secure communication with entangled light parts, i.e. quanta. Here, the Fraunhofer IOF is researching in particular the exchange of quantum keys over different distances. One variant for transmitting such quantum keys is the exchange via free beam - i.e. through the air. As part of the QuNET initiative, a pilot project funded by the German Federal Ministry of Education and Research with 125 million euros for research into quantum communication, a metal mirror telescope with active beam stabilization was developed at Fraunhofer IOF. This makes it possible to establish a free-space link between two communication partners, for example within a city, in a short time. In the future, this technology will also be suitable for exchanging quantum keys via satellites.
Adaptive optics is an important building block for this: Whenever optical signals are transmitted through the layers of our atmosphere, they are exposed to a wide variety of turbulence that negatively affects the quality of the signal. Such disturbances can be corrected by adaptive optics. Researchers have developed an adaptive optics module for this purpose - also known as "AO boxes". The AO box, which can be deployed in a ground-based optical station or telescope, corrects for turbulence-induced wavefront errors or compensates for them in a preventive manner. Subsequently, the signal can be measured or transferred to a fiber network.
SPIE Photonics West is one of the largest international trade fairs in the fields of optics and photonics. It is organized annually by the Society of Photo-Optical Instrumentation Engineers (SPIE).
The Fraunhofer IOF booth is located in the German Pavilion, booth 4105-25.